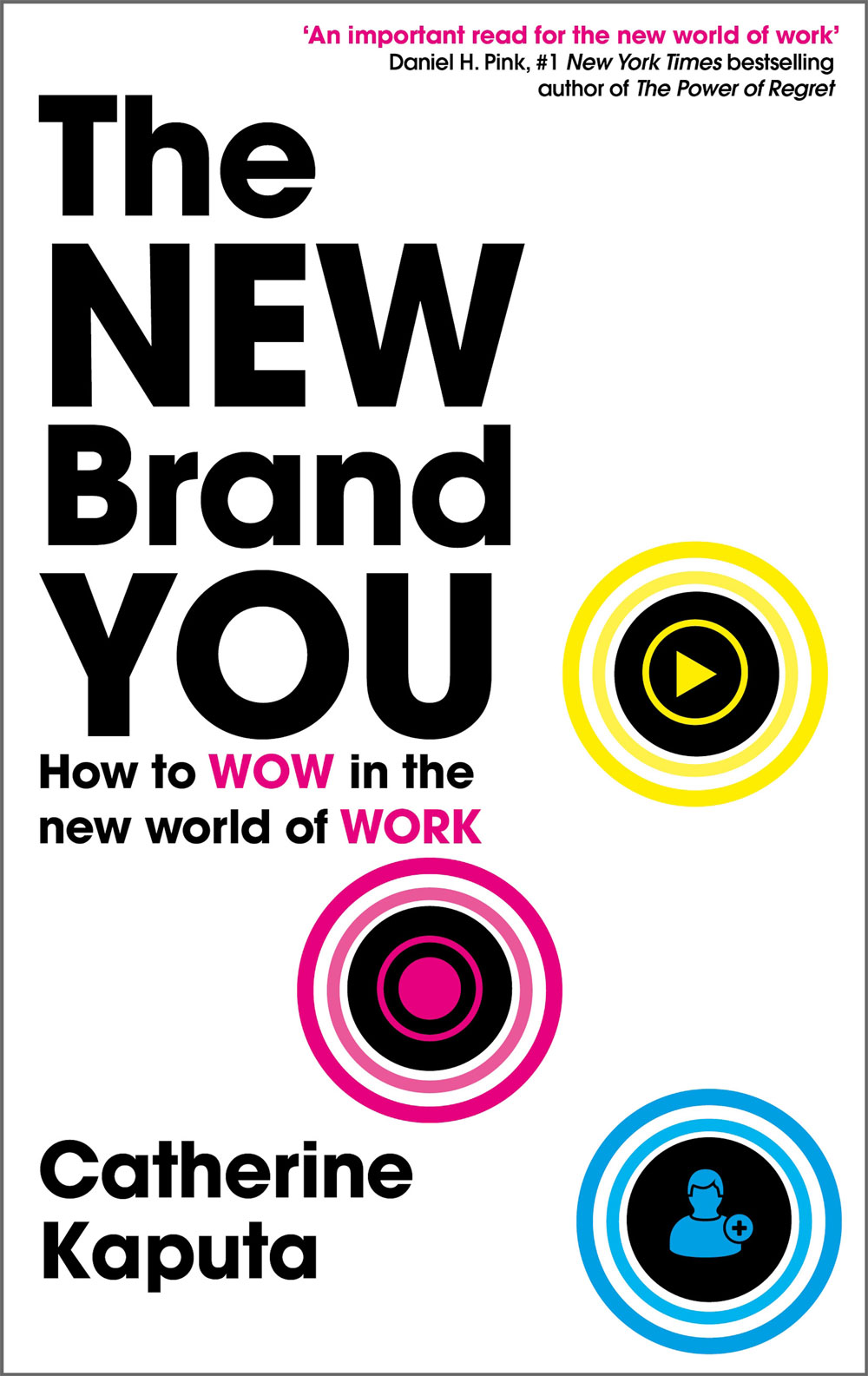 The New Brand You
How to
Wow

in the New World of

Work
by Catherine Kaputa
Personal branding is not optional in virtual, remote and flexible working. Everyone needs to carefully consider their personal brand and personal power. Many will need to hit the "reset" button.
We're all on Zoom or Microsoft Teams now. Many of us are in hybrid, remote or flexible work situations. We all need to be producers of our own brand narratives. Like it or not, if you don't brand yourself, other people will. And I can guarantee you, they won't brand you in the way you want to be branded. That, or you will simply become invisible, and that's not going to further your career.
Top 10 Personal Brand Strategies
The New Brand You introduces ten of the most successful brand strategies from the branding world and shows how people can use them to be more successful.
Personal branding is not about sticking some slightly skewed version of your name on social media, it's about smart positioning and successful tactics.
The Top 10 Personal Brand Strategies are:
Innovator
Leader
Maverick
Attribute
Engineer

Expert
Target Market
Elite
Heritage
Cause
The Online Personal Brand Finder
The New Brand You features high-profile and everyday success stories, and contains a link to the online Personal Brand Finder assessment tool.
The online tool measures psychological preferences and strengths, and aligns with the ten strategies featured in the book. You'll get a personalized assessment so that you can target the most advantageous positionings.
Praise for The New Brand You
"An important read for the new world of work"
Daniel H. Pink, #1 New York Times bestselling author of The Power of Regret
"Kaputa is brilliant: Fix yourself before fixing the world".
Al Ries, Marketing Hall of Fame inductee and author of Positioning
" Insightful, empowering and fun to read."
Dorie Clark, Wall Street Journal bestselling author of The Long Game