Personal Branding is
Not Optional for Women
in the New World of Work
The good news: Women are getting promoted into executive roles at the largest US companies faster than men. It's a trend that began in 2001 and was still true in 2021 according to a study by the Wharton School of Business.
Yet:  Women, who hold about a quarter of leadership roles, still rarely break into the highest levels: CEO, president, or chief operating officer. Only about 6% of women hold these titles, a number that has been flat for two decades. Women tend to hold the top job in support roles like legal, finance, marketing, and human resources.
How can more women break into the top echelon?
I believe that personal branding can help. Promoting yourself by communicating your strengths and actively seeking out leadership roles, especially ones with P&L responsibility, are areas where women can have some catching up to do according to studies.
Avoid Becoming Invisible in the Flexible Workplace
Maybe you don't want the corner office, but you do want to be recognized and fairly compensated for your accomplishments. And you want balance in your life.
In the new world of work, women are more likely to seek remote, hybrid or flexible roles according to studies, and that can leave women visibility challenged and hurt career advancement.
That is unless you have a personal branding action plan so that you're not overlooked for important assignments and promotions.
If no one knows your accomplishments,
they don't really count
It's your job to make them known.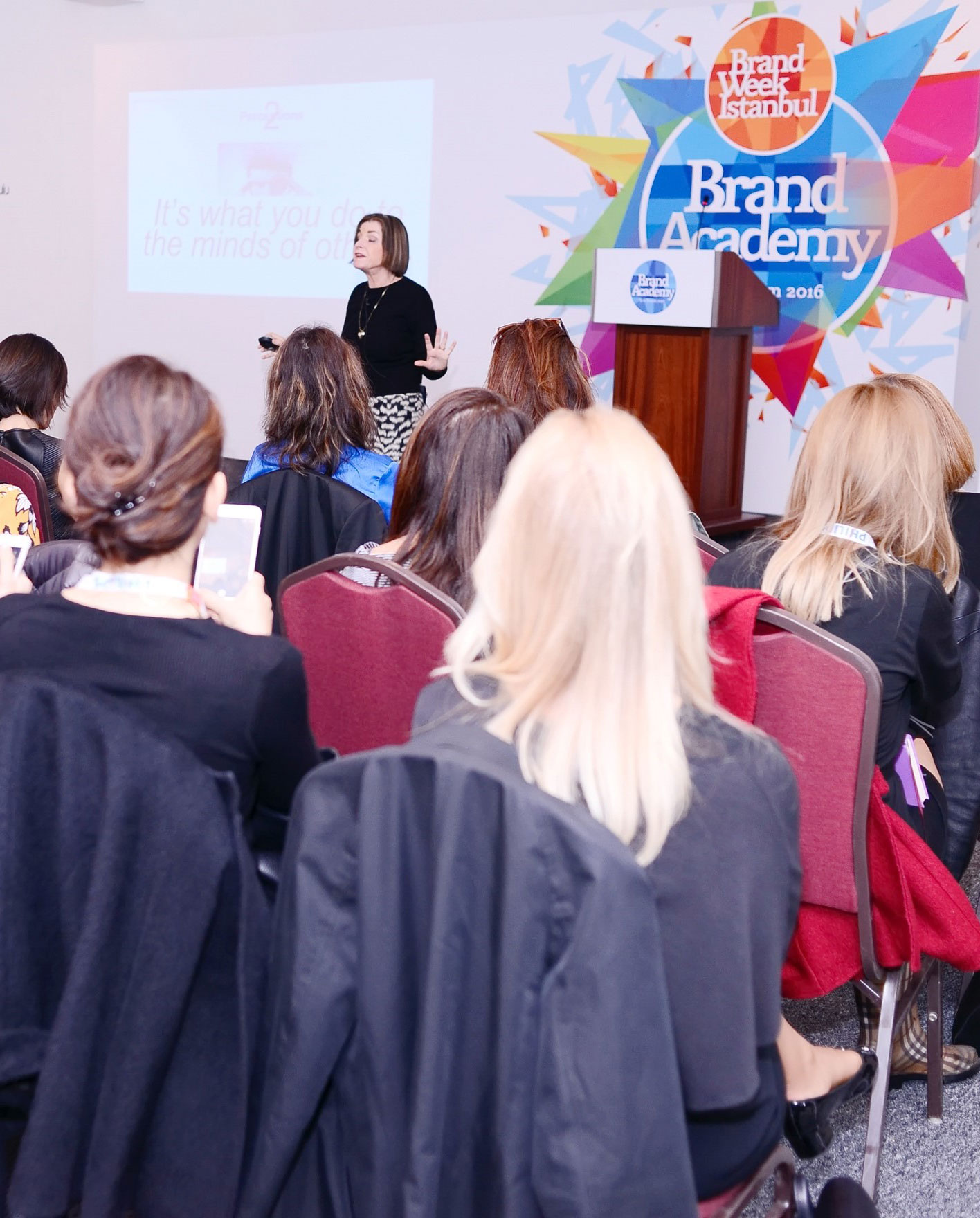 Catherine has done engaging, empowering talks and workshops to women's groups at a wide range of forward-thinking companies including PepsiCo, Microsoft, Intel, AT&T, Merck, Samsung, Unilever, Marsh, Citi, KeyBank, PNB Paribas, Whirlpool, Glaxo Smith Kline, RTI, Dow Jones, Alcon, Argonne Labs, Cardinal Health and many others.
Her goal is to inspire, energize and have every woman leave with a personal brand game plan for today's challenging workplace.