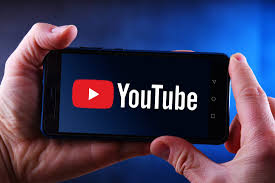 The United States is becoming a nation of viewers not readers. And it's not all bad.
According to one study, people remember 95% of a video message but only 10% of a text message.

The best place to tap into the power of video is on YouTube. It is the second largest search engine after Google with two billion active viewers. By 2022, online videos are predicted to be more than 82% of consumer traffic.

Plus, YouTube is a trusted link, so people are comfortable clicking on it.

Best of all, creating a YouTube Channel that reflects your brand is free.
It's versatile, so you can have a consistent brand look across channels: website, blog, email, social media, YouTube channel.

If you have a small business or side hussle, don't think you need to have high production values. Videos on a smart phone have the same potential to be effective, maybe even more so if you're authentic and reveal your personality.