I can't stop reading the unfolding story of Sam Bankman Fried (or SBF as he goes by). The former CEO of FTX's meteoric rise and crash takes the breath away.
SBF casts himself as the boy genius in his cargo shorts, stretched out t-shirts and wild hair, a getup that, according to the New York Times "telegraphs to the world somebody who doesn't have the time to worry about what they are wearing because they are thinking big, world-changing thoughts."  

Rarely has there been as educational example of the power of visual identity, a concept that I discuss in my new book, "The New Brand You: How to Wow in the New World of Work."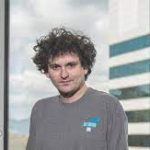 His personal branding screams crypto nerd. How many of us could figure out that underlying value in crypto anyway? It was a new arena that few understood. But he did (we thought).
Sandman Fried aligned himself with "effective altruism," a new concept in philanthropy in which you aim to make a lot of money with the intent of giving it all to charity.

What a storyline! What a visual identity!